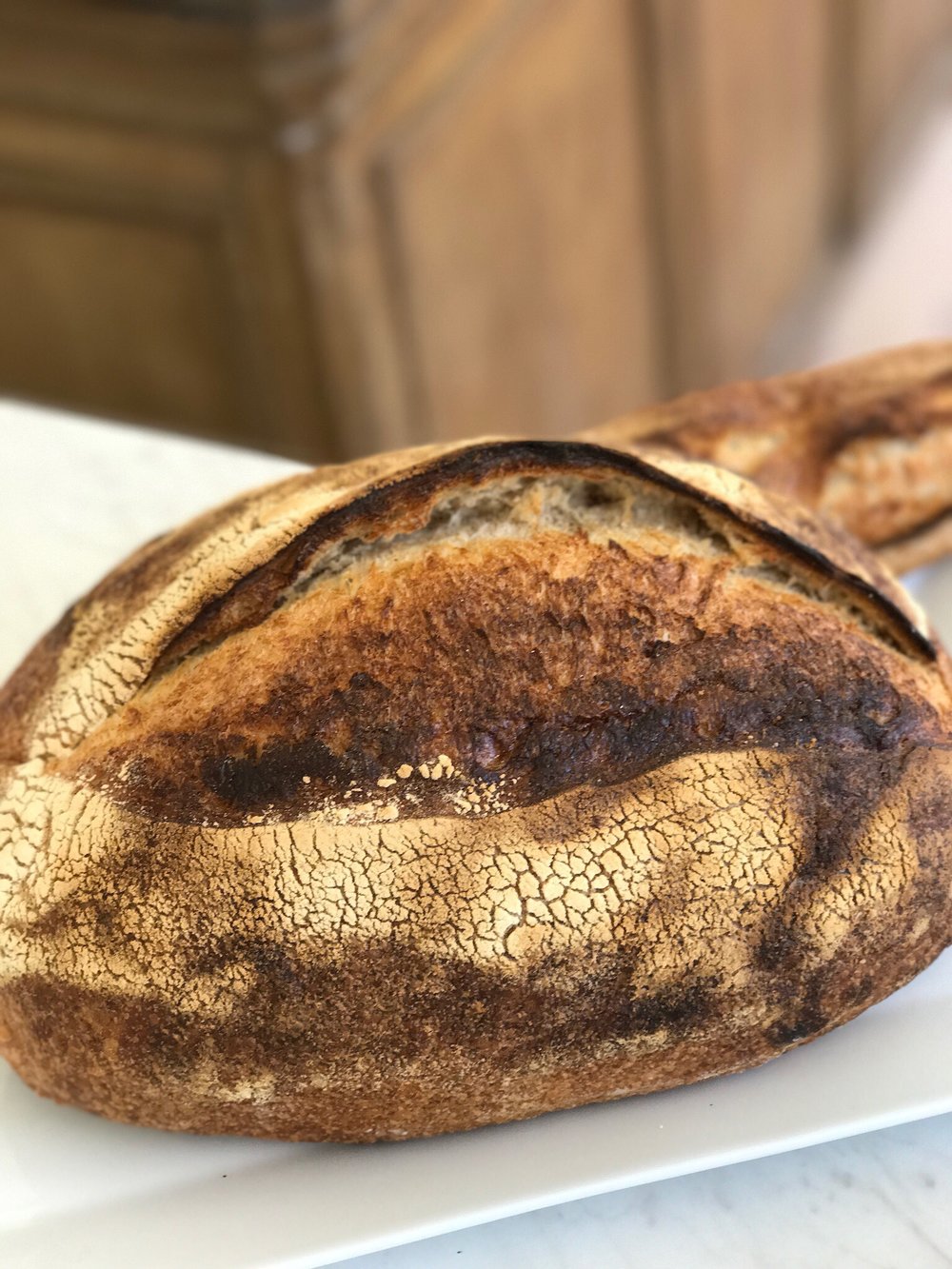 The inspiration for Le Marais Bakery came from the French boulangerie of owner/chef Patrick Ascaso's childhood. Like the traditional bakeries of Europe, we make all of our pastries, viennoiserie, and bread from scratch each day in our San Francisco kitchen.

Croissants are small batch crafted with a combination of local and French butters and freshly milled organic flours from Central Milling. Our doughs are made with all-natural, house-made starters and long fermentation periods.

Breads are hand-shaped and scored and then fermented before being baked in a stone deck oven. From a tradi baguette to fruit-filled levains, we use a variety of flours in creating our levains that create richer, deeper flavors.

Filled with farm fruits and Valrhona chocolate, pastries offer twists on tradition, transporting customers back to Paris. We also offer several gluten free pastries, from our seasonal macarons to our chocolate bouchon.

For our bistro fare, we are proud to work with some of the best farms in our area, from Tomatero Organic Farm, Star Route Farms, Early Girl, and Straus Family Creamery. We believe the best recipes allow the quality of the ingredients to shine. Many of our menu items are based on simple French classics that Patrick learned in his grandmother's and mother's kitchens.
To learn more, join our mailing list below.
Photos by Patricia Chang and Alanna Hale